The mission of AWOIP is to serve all animal welfare organizations that are dedicated to caring for animals from all walks of life by providing comprehensive and customized insurance protection, risk management tools, resources, and provide unparalleled care and security for these organizations to continue their service to animals in need.
We are committed to serving Animal Welfare Organizations nationwide with broad insurance protection specific to the organization's needs, and providing tools and resources exclusively for animal welfare groups to minimize or eliminate exposure to loss so these organizations can continue to provide services for homeless, unwanted, abused, and injured animals of all species. We will achieve this through unique and tailored insurance protection, customer service through a team of knowledgeable insurance professionals with a love for animals, education and specialized best practice tools specifically created for animal welfare organizations.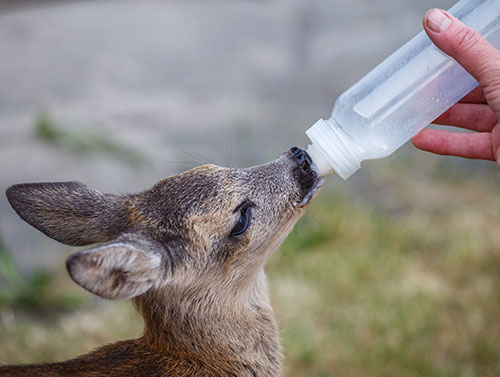 Dedicated to Animal
Welfare Organizations
We are dedicated to providing highly customized insurance protection for animal welfare organizations of all varieties ranging from foster-based rescues, shelters, equine & farm rescues, exotic animal sanctuaries, and more. Everything we do is centered around our mantra of, "caring for those who care." Our team is made up of fun, animal-loving individuals that share a passion for animal welfare and supporting all the organizations that are on the front lines in caring, loving, and advocating for our animal friends.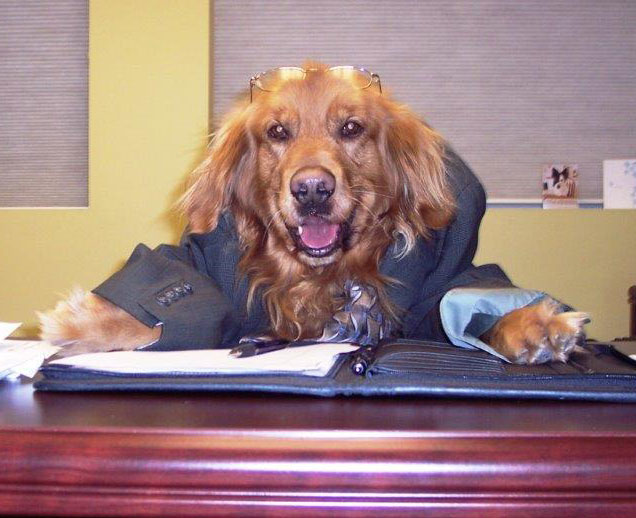 Our "Why" Started with Sky
We didn't' set out to be just another insurance agency. Our roots go back to the love of animals, and one animal in particular: Sky. As so many animals do, Sky taught us to train hard, play often, and to always love intensely. Anyone who knew Sky understood how much he could light up a room instantly. Although sky has crossed the rainbow bridge, his legacy lives on. His light led the way to launching the AWOIP program. We can't save all the animals, but we can help protect the organizations that make strides every day to save the animals so that they can continue their missions to protecting animal welfare.
Brian Barrick, President and CEO, set out creating and developing his niche in the insurance industry by following his motto of caring for those who care in 1986, when he formed Nonprofit Insurance Programs (NIP). In 2002, Brian was approached by a state association to work with them to create an insurance program for small to mid-sized adult residential care facilities resulting in the creation of PCALIC in 2003. In 2004, Brian was one of the founders of PCH Mutual Insurance Company, Inc., A RRG. Furthering his passion for helping organizations that serve, in 2011, Brian formed AWOIP (Animal Welfare Organization Insurance Program).
Brian is a speaker, author, and coach for many organizations that provide care and compassion for others across the country. He works closely with organizations to implement systems that minimize risk and exposures through tailored tools and coaching.
Brian's many roles in the insurance industry include: Insurance Agent, Broker, Program Manager, Excess Surplus Lines Agent, and Risk Manager, allowing him to serve clients with unique programs of insurance.
In his spare time he enjoys traveling to new places, meeting people of all cultures and experiencing new things. Brian places a strong emphasis on health and well being and takes time to work on developing his mind and body.
Brian believes that life is a journey and problems become opportunities, when the right people come together.
Lezlee comes to us with over 15 years of administration and customer service experience with 5 years in the insurance industry. Lezlee earned her Certified Insurance Service Representative (CISR) designation in 2020. 
When not working she enjoys spending time with her husband, kids, and two fur babies. Lezlee also enjoys reading, bowling, and traveling. 
Lindsey has over ten years of customer service, five years' experience in the insurance industry as a complex liability specialist. Lindsey thrives to provide the most remarkable service. When not working, Lindsey enjoys spending time with her husband, two small children and two dogs. She enjoys home decorating, working in flower beds and living life to its fullest!
Brenda has worked in the Insurance industry for 40 years, with 30 years as an Underwriting Assistant and 10 years as a Claims Service Assistant. Her goal is to always provide remarkable service. Brenda enjoys spending time with her companion and 2 sons, and her kitty – Gracie. She also loves going to the beach and being with friends and family, but most of all living life to the fullest. 
Account Manager Assistant
Courtney completed an Administrative Assistant certification program at Carroll County Community College and brings over 6 years of Customer Service experience to the PCALIC team. She describes herself as a lifelong learner with dreams of traveling and mastering a second language. In her spare time, Courtney enjoys outdoor activities and spending time with her family and animals.
Account Manager Assistant
Kristi graduated with a Phlebotomy Degree from HACC. She brings over 8 years of customer service experience to PCALIC. Kristi's main goal is to go above and beyond in regards to customer service for each client. When she is not working, Kristi spends her time hiking with her dog, Tinsley.
Account Manager Assistant
Estefany brings 5 years of customer service to the PCALIC team. She is bilingual and can also help our Spanish speaking clients. She thrives on providing quality customer service to create an enjoyment experience for everyone she speaks to. In her free time she enjoys spending time with her son and walking her 2 dogs.
Human Resources Director & Executive Assistant
Lexi graduated from Harrisburg Area Community College with an Associate's degree in Business Management. She has 3 years of experience in the insurance industry and 2 years of experience managing a team of young professionals. When she is not in the office, Lexi enjoys spending time with her family and fur babies, traveling to new and exciting places and spending time in nature.
Susan graduated from Muhlenberg College with a degree in Sociology.  She has 28 years of customer service experience in the directory advertising industry.  She held a variety of positions during that time, including as a billing supervisor.  When not working Susan loves spending time with her husband and two daughters.  She also enjoys travelling for their annual family vacation, reading in her spare time and working on scrapbooking the many family photos that she has taken.